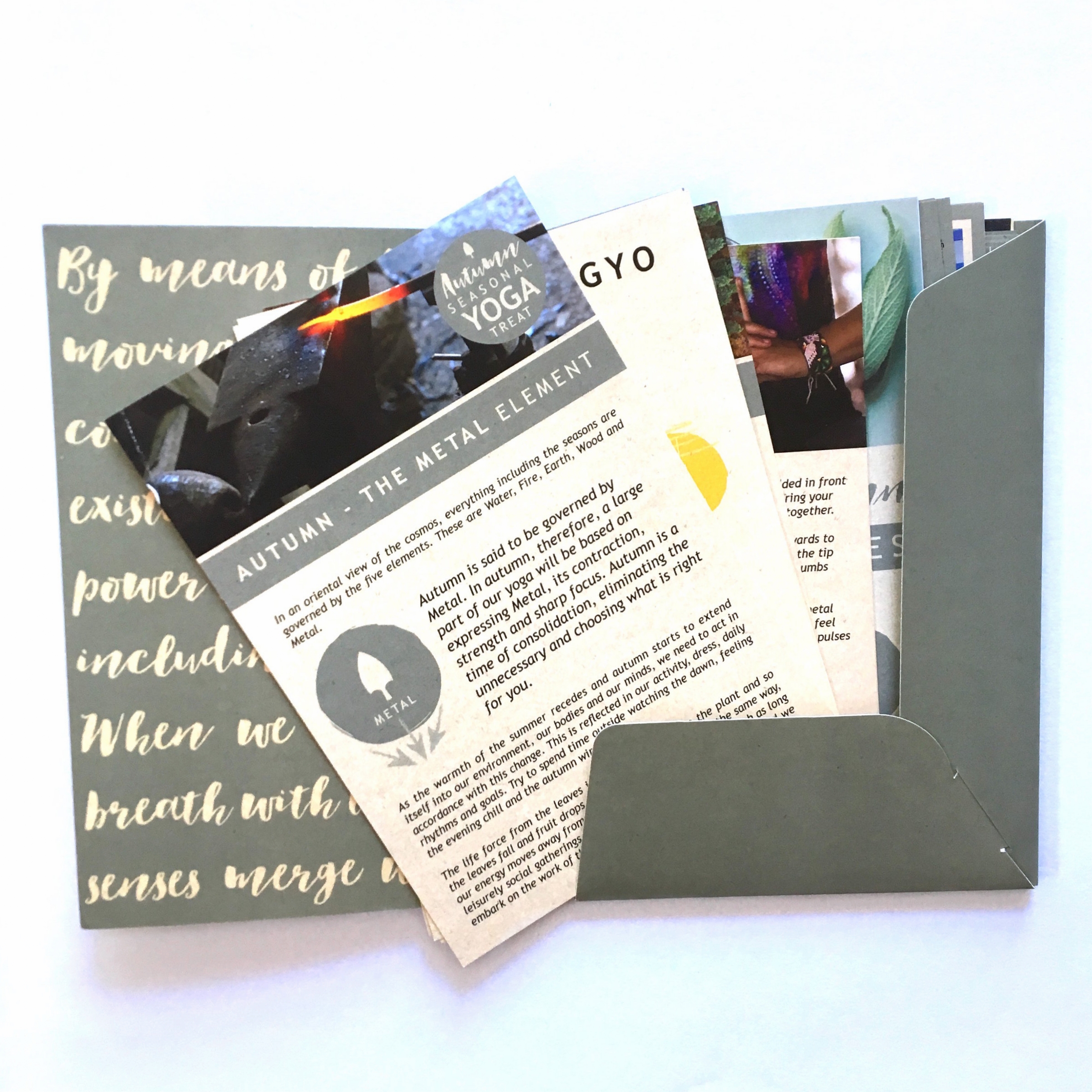 Autumn Seasonal Booklet
Autumn is a time of consolidation, eliminating the unnecessary and choosing what is right for you. As the warmth of the summer recedes and autumn starts to extend itself into our environment, our bodies and our minds, we need to act in accordance with this change.
This seasonal booklet contains beautifully presented yoga poses, breathing practices, pledges, recipes, mudra, acupressure points, poetry and theory related to Autumn to help you help you focus, consolidate and move on with the work of the year in this season.